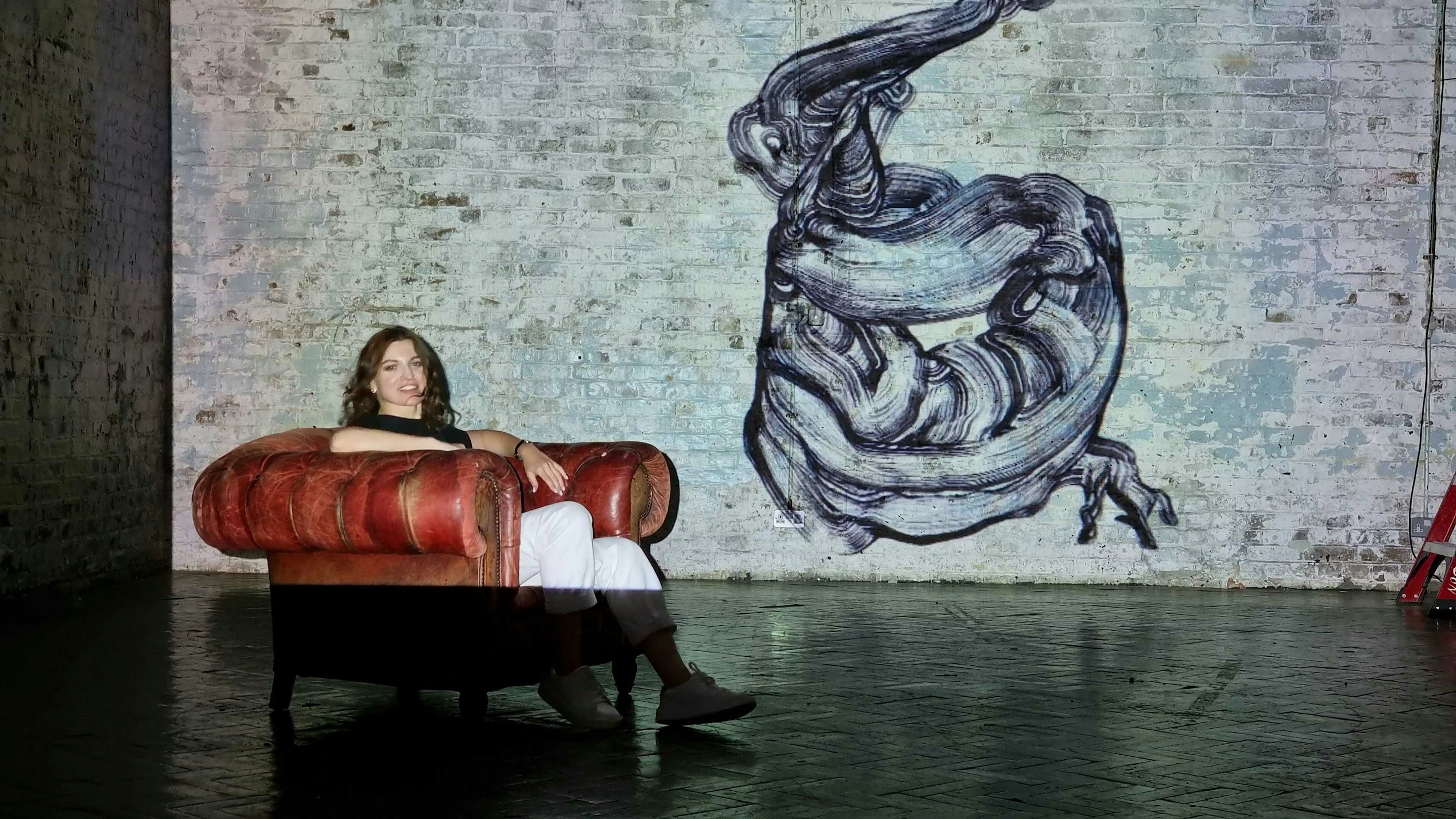 The FRYM is a London-based multidisciplinary artist, working with interior stylists, media and mural production companies.
Taking inspiration from the folk painting techniques and Orthodox Eastern-European art , The FRYM has paved a unique path to becoming a symbology-driven artist.
The artist specialises in a self-developed unique style of painting, using ink and acrylic, their paintings are often referred to as hypnotic, sacral, powerfully calming and calligraphic.

The FRYM is constantly developing their visual style of form and expression, experimenting with rhythmic energy of their imagery and (occasionally) text in intricate compositions and expressionistic paintings. Despite the complexity, it nevertheless features a seamless merging of character and painting throughout their portfolio. Recent acrylic works of dreamscapes, allegories of mental and physical journeys, and recreations of biblical teachings "travel far from reality" but come from the heart.

Using calligraphy brushes to paint, The FRYM has a routine practice of rehearsing their gestures in preparation for the work. The paint consistency, surface and repetitive gesture work-out play a big role in their final art as it stands no mistake.

The FRYM earned her Master's Degree in Art and Design course in Moscow MEPhI University. They were exhibited internationally, becoming a resident of the World Calligraphy Museum in Moscow and having a recent Solo show in London Pepita Gallery.

Cointreau and Liberty London Department Store are among several fashion powerhouses involved in collaborations with the artist.

CONTACT FOR
PRINTS & ARTWORK ENQUIRIES art@thefrym.com
COLLABORATION ideas@thefrym.com