The World Calligraphy Museum
Located in Moscow, The World Calligraphy Museum dedicated its permanent collection to the art of fine writing, created by authors from all over the world. It is admittedly the only museum dedicated entirely to this art form.
"In 2017 I was proudly accepted to join the permanent museum collection as an author of the first 3D-printed jewellery inspired by Russian calligraphy."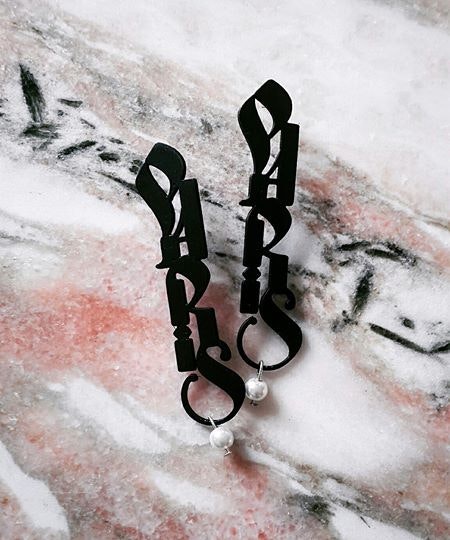 "Urban Calligraphy Jewellery" is a collection of earrings that celebrates the world's art capitals.

This project considers the role of folk traditions, how it evolves in the creation of contemporary art and fashion pieces, and how the origins adjust to the present digital age.

Preserving the traditional craft of Russian calligraphy writing, I developed the new style of the westernised alphabet.

Few English readers, aside from those with a specialist interest, probably give much attention to the intricacy of Arabic, Japanese and Russian manuscripts, dismissing an enormous part of the global culture. Meanwhile Calligraphy plays not only a practical role, but its intricate ornaments offer a solid base for design, architecture and sacral crafts throughout the Eastern and Asian countries. Our relation with the written text is tightly bonded. Our voices are however getting muted.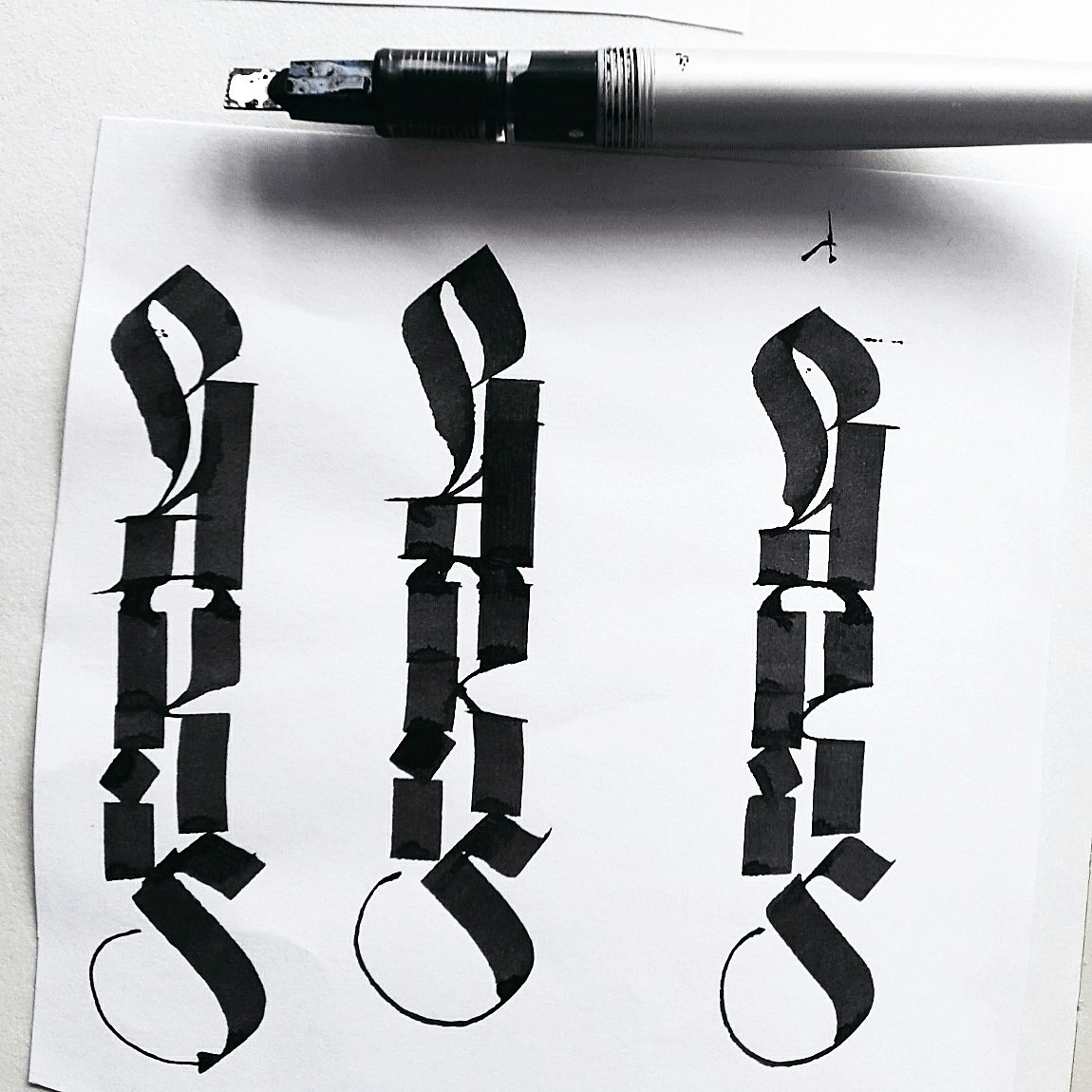 In this project I translated Russian traditional calligraphy style named Vyaz. It's a style, that interweaves letters together, creating ornamental lines of text. Each letter has a number of shapes, which change depending on the position within a word. I intentionally brought more dynamic into the characters. Positioning my calligraphy vertically as opposite to the traditional strictly horizontal writing. I challenged this style to become more versatile and adjustable.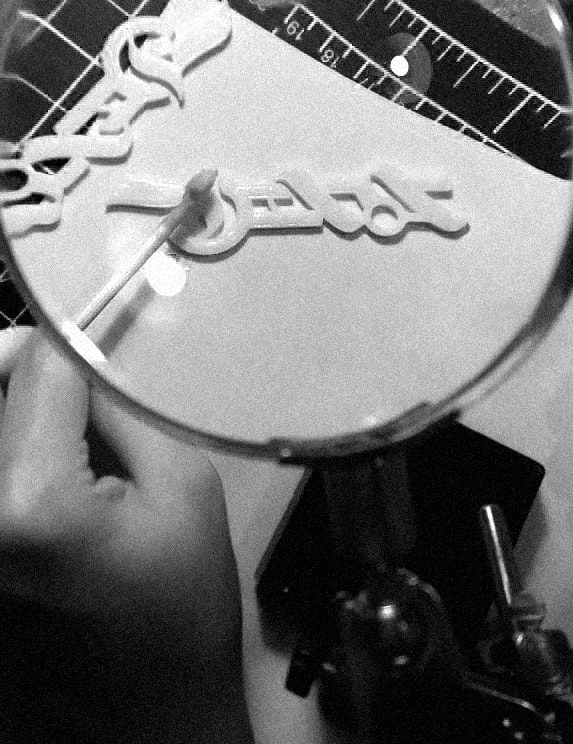 3D printing with plastic allowed me to be involved personally during the production stage, as this media recently became one of the fastest growing on the affordable market.

"This jewellery project may not offer too much text, but to me this is the first step in my research of how to revive the unique traditional writing culture and promote it beyond Russia."
The importance of the message the accessories give, should be treasured equally to jewels. It impacts the voice of those who have been othered in the dominant culture, making them the subject of "speaking with" rather than "to be silent about".