DAZED FEATURED ARTIST
In 2021 British alternative style and culture magazine DAZED run a partnership campaign together with Converse. The Open Call for the Experience was to anyone who wants to explore the healing power of art and help to promote Arlo Parks' Art Therapy Project.

© DAZED Arlo Parks


After the 3 winners were announced, DAZED magazine published a post on social media, featuring submissions of other artists, which they wanted to highlight.

My painting 'Why Adam Didn't Say No?', which has been exhibited earlier this year during my solo show, was featured among other artists.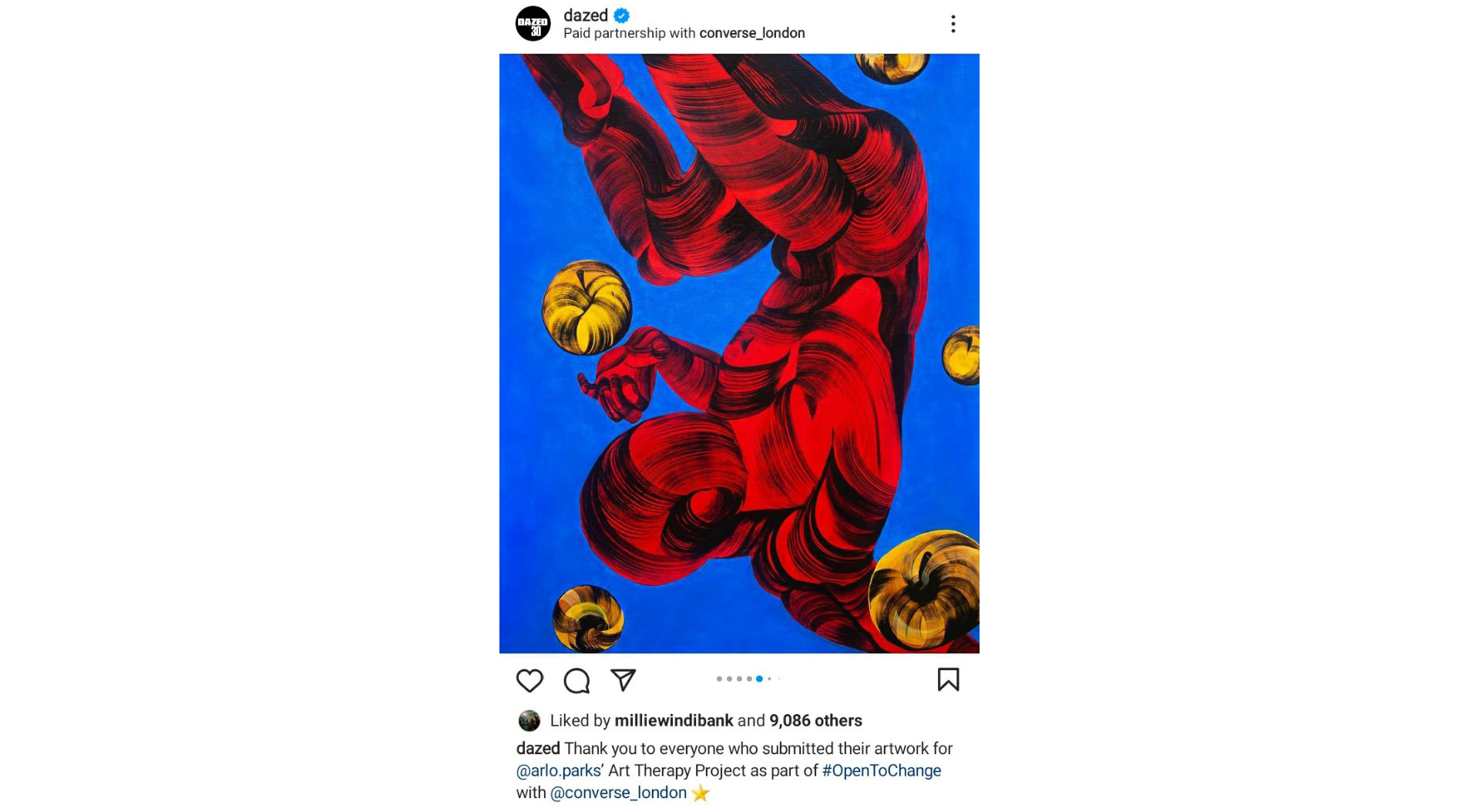 The full artwork details you can find here .
For prints on canvas or paper please send your inquiries to art@thefrym.com